Whether you're in the market for an auto loan, VISA credit card, personal loan or a share-secured loan, Cal Poly FCU has a product to meet your needs. We offer loans that make sense to your budget.  Our consumer loans offer:
Competitive LOW Rates

Flexible Terms           

Quick, Easy & Secure Application Process

Approval within 24 hours
100% Electronic Lending for existing members

Pre-approvals available for auto loans

No Funding Fees (excludes HELOC applications) 

Quick & Easy Refinancing of your other loans at another lender or dealership 

1.00% Rate Discount w/automatic payment process-to include payroll deduction, direct deposit & ACH

100% of the Credit Union's profits at
At Cal Poly Federal Credit Union we work hard at finding the right loan for your lending needs.  We have a wide variety of loan products to fit your specific financial needs:
New and Used Vehicle Loans – Apply Now!
We make your car buying experience a breeze. Whether  new or used car, truck, SUV or van, we offer competitive loan rates and terms to fit nearly every budget. Financing or refinancing loans are available up to 100% of purchase price of the vehicle loan with terms up to 84 months. The Credit Union will reward our members with a 1.00% rate discount for electronic payment through payroll deduction, transfer from a Cal Poly Federal Credit Union checking account or ACH credit.
 Get Pre-Approved before visiting the dealership – Apply Now!
Ready to visit the dealership to make your car purchase? Get a pre-approval and empower youself to negotiate the price of the automobile instead of  the payment at the dealership.  It's easy! Submit your loan application, get approved, then go shopping.  You just let the dealer know you have your financing all in order at the Credit Union.
New RV, Motorcycle or Boat Loans – Apply Now!
Financing available on new RVs, Motorcycles or Boats.  We will finance up to 80% of purchase price.  You can obtain a pre-approval for RV, Motorcycle and Boat loans before going to the dealerships.
Get our Brochure – Credit lines available up to $10,000. Discover the convenience and worldwide acceptance of our VISA credit card. With our LOW 9.99% apr rate, NO annual fee, NO balance transfer fee, NO over limit fee, NO penalty rate, our VISA card is an ideal way to pay for purchases and travel expenses.
Sallie Mae Smart Option Student Loans – Apply Now!
With continued rising cost of college the Sallie Mae Smart Option Student Loans offers the right loan for our students.  The Smart Option Student Loan offers a choice of competitive rates for undergraduate students. Also students can choose the repayment option that works best for them.
Secured Share or Certificate Loans – Apply Now!
Looking for some quick cash. You can obtain up to 100% of the available balance of your share or certificate account. It's fast, easy, and very affordable.  The loan rate is a LOW 3% apr above your earned savings rate.  This is a great loan type to help repair your credit score.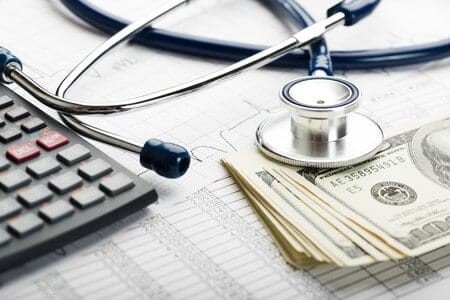 Refinance Medical, Dental, Optical, Orthodontist, or Veterinarian Loans – Apply Now!
Many medical, dental or veterinarians offices offer financing to help pay for services rendered.  Typically the interest rate for these loans are over 20% apr.  You can refinance these type of loans at a greatly reduced rate.  Our Medical, dental loans have a 36 month term with rates starting at 8.99% apr.
Signature Loans and Open-End Line of Credit – Apply Now!
Need money for a vacation, wedding expenses, new tires or new living room furniture? Our signature loans are a low cost way to borrow up to $20,000. We offer terms up to 36 months. If you're not sure how much you'll need for expenses coming up, we can set up a line of credit for you. This loan account is established with a particular line and is advanced to you as you need it.
Home Equity Loan (NMLS #1105523)
Do you have a remodeling project, or interested in adding a pool to the backyard? Need a new roof? Do you have a college education to finance? Is that dream vacation a little too far out of reach? Or are you interested in debt consolidation? The equity in your home can be the answer! Home Equity Lines of Credit (HELOC) are available up to $200,000 and can give you financial Freedom. Download a brochure on our Home Equity Loan.  Email staff@calpolyfcu.org to request a HELOC application package.
Need to update your laptop or computer? Whether it's for homework (your own or your children's), our computer loan is an economical way to purchase that PC or laptop.  It's the perfect loan for our students.  Loan amounts up to $3,000 with a maximum term of 36 months.
Do you have a loan question? Direct your questions to cathy@calpolyfcu.org  or call Cathy at 909.869.6823.